WHO ARE WE?
GP Advertising is one of Australia's largest and most successful in-house agencies. We are a creative agency, a production house and an online publisher where creative, innovative and professional individuals unite to produce engaging content for our clients.
We provide the following services to our clients:
ACCOUNT & PROJECT MANAGEMENT
MARKETING & MEDIA PLANNING
GP Advertising is dedicated to providing a full-service solution for our clients by promoting their retail brands across all media platforms and touchpoints. We provide creative, strategic and marketing solutions across traditional and digital channels, morning to night, all year round. Read about Our Story
<
WE SERVICE
COUNTRIES
Australia, New Zealand, Ireland, Northen Ireland, Slovenia, Croatia, Singapore & Malaysia
TIME ZONES
We work around the clock
OUR STORY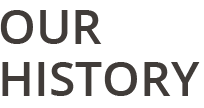 Our humble beginning dates way back to 1993 when a handful of creative types with business acumen – 9 to be specific – got together and started producing ads for Harvey Norman. There were no computers, Photoshop or InDesign back then, let alone Wi-Fi connection. Everything was done manually, including drawing the products by hand. In 1994, Martin Anderson, our GM, joined the team and the Harvey Norman advertising department began to resemble the award-winning advertising agency we are today.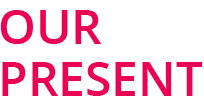 We've come a long way since the days of hand-drawn ads. Today, we are known as GP Advertising, and we have created cutting-edge internal systems using innovative technology to ensure we operate as a well-oiled machine. Our small army of tech-savvy professionals, ranging from designers to account managers (and everything in between), produce advertising magic on a daily basis.
We are constantly challenging ourselves and pushing the boundaries in the ever-changing world of advertising. We are always seeking ways to not only challenge ourselves but also improve the way our client's engage and interact with their audiences. We believe in our staff and are always on the lookout for fresh faces.
BLASTS FROM OUR PAST
We've gone back through our advertising archives to share some of our original ads with you. It's fun to see how much we've changed.
CAREER OPPORTUNITIES

Interested in working with us?

We'd love to hear from you! Send us an email to get in touch.